Connect patients to the best possible care.
Convert your protocols into digital patient pathways to prepare patients for admission & support post-discharge recovery.
Proven to simultaneously:
Improve patient experience
Drive organisational efficiency
Enable clinical best practice
Trusted by world-class healthcare providers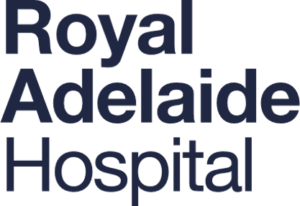 Streamline care beyond the hospital stay.
Your clinical pathways, in a mobile patient experience.
Free clinical and administrative teams from the burden of paper forms and phone calls
Designed to fit seamlessly into your existing patient experience, Personify Care is an easy-to-use mobile platform that lets hospital staff convert their existing clinical and administrative protocols into digital patient pathways.
Patients are automatically assigned to the pathway that's relevant to their procedure or hospital. Patients receive a daily mobile checklist of things they need to do, things they need to know, and forms and assessments they need to complete each day – prior to their admission or once they've been discharged.
No need for special hardware or changes to a team's existing clinical workflows.
Explore the Personify Care Platform
Think Big. Start Small. Move Fast.
Flexible, scalable solution that grows with your organisation's digital transformation.
Our approach is to support healthcare teams to rapidly adapt and shift their
digital patient pathways according to their patient, clinical, and administrative needs.
The Personify Care Difference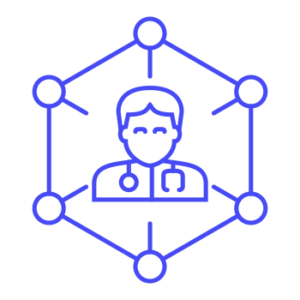 Healthcare teams are in control
Within 2-4 weeks you can convert existing clinical and administrative workflows into 'smart' patient pathways. All based on your teams' rules, patient education, clinical assessments, and administrative forms. 
You'll have live access to your patient population data and insights to improve your clinical workflows, administrative efficiency, and patient outcomes.
Better still – your staff will love it! The teams we work with don't have time for more technology that just creates more work for them.
Your protocols, deployed within weeks
Without changing the way you work or buying expensive IT equipment and subscriptions, we bring together pathways that enhance patient experience & outcomes.
No need for complex technology projects or significant capital expenditure for infrastructure. Our proven 4-week onboarding process, guided by our team of nursing staff and true 'software-as-a-service' platform, enables you to convert existing protocols into an enhanced patient experience within weeks, rather than years.
Once live, staff can update patient pathways directly without the need to develop new software or wait for IT resources to become available. 
High patient response rate
Our platform delivers millions of patient interactions each year. With patient pathways that span clinical settings and specialties that are updated directly by healthcare teams on a weekly basis.
After years of R&D, our novel technology reliably delivers a high patient response rate for diverse patient cohorts – across all pathways. This is key to the value our platform delivers. Without a high patient response rate, healthcare teams are back to paper forms and phone calls.
It all starts with making things easy for patients. No apps to download or install.
Patients just receive a secure link from their health service to access their pathway that's accessible on any device – computer, tablet, or phone.
Evidence-based protocols proven to improve outcomes aren't reaching patients, that's where we can help.
Patient response rate across all specialties and clinical pathways
Healthcare-grade Privacy, Security & Interoperability
As a digital health company, we operate in accordance with local privacy laws. For Australian and New Zealand customers, data is stored securely in our Australian data centres. For US customers, Personify Care is HIPAA compliant with data stored in US data centres.
Without disrupting the way you work, we fit seamlessly into your existing technology and processes. Ensuring rapid adoption, secure data management, and a smooth experience.
Strict policies and best-in-class data protection for personal information handling are in place – from two-factor authentication, end-to-end encryption, and security measures that are independently evaluated through external penetration testing.
Latest Personify Care Guides and Resources
Launch your digital patient pathways in under 4 weeks