One convenient, digital patient experience
For any patient pathway, for all healthcare teams. No special hardware and no change to your clinical protocols or administrative workflows.
For all patient pathways, clinical, or administrative
We're not another patient portal. Our customers continue to use their existing patient portal or EMR solution, with many choosing to integrate to reduce duplication & manual handling.
"Personify Care has allowed us to develop protocols that are specific to our needs, and the benefit of being able to highlight potential risks prior to admission is invaluable to providing exceptional care. Our greatest group of patients completing our digital pathways come from the 65-74 age range"
-Bev Manuell, Clinical Information, Systems Specialist, St Andrews Hospital
For all patient interactions you need to support
We're actively working on new pathways with our community for speciality units across public and private hospitals, and research clinics.
If your pathway is not listed, get in touch.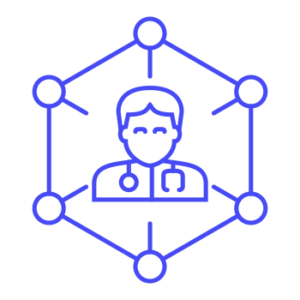 For all team sizes, across public and private hospitals and clinics – from 250 to 25,000 patients per month.

We're here to help healthcare teams reduce unnecessary admin & phone calls.
Our focus is on helping you connect patients to the best possible care and enabling staff to do what they do best – care for their patients.
Connect to your existing patient management or EMR systems
Data collected using the Personify Care platform can be integrated with hospital EMRs and practice management software using HL7 standards.
Patient assessments can also be printed for inclusion in their paper record – in the identical format to your existing forms.
Pathway not listed? No worries! 
We're actively working with many Research teams to bring evidence-based pathways off the shelf and into the real-world. From antenatal parental pathways to cancer preventative care, we're seeking partners. Get in touch to learn more.
More than just another patient portal
or patient information app
Underpinning Personify Care is a learning system that uses patient interaction data to continuously optimise patient response rates. This enables the timing, frequency and medium (e.g. SMS, email, in-app prompt) of interactions to be tailored to reach a patient when it's most convenient and ensures clinicians have real-time visibility into their progress.
Clinical and administrative teams can control and update the pathways they deliver to their patients, without delay.
Our platform provides researchers the ability to run randomised experiments comparing the outcomes of different pathways against each other. Helping to identify the key drivers for improved patient outcomes.
The Clinical Dashboard
Real-world practicality where the priority is caring for patients
Actually saves time or and does not create "extra work"
Easier to use than a paper form or a traditional phone call
Does not get in the way of the patient-clinician interaction
No change to existing workflows or work processes
Setup by clinical staff within minutes (not weeks) without the need for special hardware
The Patient Checklist
Tested across 10.1 million+ patient interactions
Accessible to people of all age groups, including 80+
Any patient that can send an SMS, can use the patient checklist
Accessible from any android, iOS or mobile or desktop device
Optimised for a high patient response rate
Keep track of patient recovery from a procedure or treatment
Digitise your patient pathways with Personify Care