Digital Patient Pathways for Public Hospitals
Free up scarce resources so your clinical teams can focus on patient-centred high-value care. Quickly assess patients and direct them to the right level of care for their needs.
Streamline patient screening
Trusted by world-class healthcare providers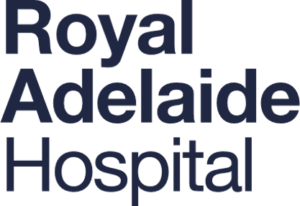 "In the middle of the COVID-19 pandemic, we had to create a complex process to screen and test all planned patients before admission. With the help of Personify Care, we quickly implemented and started using a digital version of our process in 2 weeks.
We now have over 85% of patients completing their screening assessment despite the diverse age group of our patients. That's a huge win for us."
– Eleanor Milton, Nurse Manager, Pre-admission Service Monash Health
Free your clinical team from paper forms and phone calls
Improve access to patient information throughout their journey – from triaging risks prior to pre-op appointments to advance planning for post-operative care.
Unlock resources and embrace new evidence-based care models by reducing the volume of unanswered or unnecessary phone calls – without impacting the patient experience.
We're helping public hospital teams screen day patient post-operative calls and identify earlier the patients not recovering as expected.
Explore the Personify Care Platform
Streamline patient education and health assessment
Digitise your clinical and administrative patient pathways with ease.
Automatically personalise mobile-first pathways by procedure type and the individual patient. Plus cover off all the essential content and tasks – from pre-admission clinical information (like fasting instructions) to administrative information (like directions to the hospital, parking suggestions and more).
Learn about Preadmission Screening
Enhance patient recovery programs
Connect with patients, even when they're not physically in the hospital. Create true continuity of care between face-to-face appointments, phone calls, and Telehealth calls with unified patient pathways.
Increase the visibility of a patient's recovery and monitor the risk of readmission to ultimately reduce readmission rates with real-time access to patient-reported outcomes.
Collect IFC & out-of-pocket expenses
A fast and effective way for public hospitals to inform patients of financial out-of-pocket expenses and digitally collect consent. Plus easily streamline the process for collecting payment before or after the procedure.
Improve discharge planning and visibility of complications
Screen patients early to plan support and rehabilitation plans when they go home.
Easily combat patient confusion post-surgery with clear and timely tasks and information that keeps patients connected to care, throughout their recovery phase, to reduce readmissions and complications.
Learn more about Discharge Pathways
Health Grade Security & Privacy
Powered by Personify Care platform that's been used to monitor over 10.1 million patient interactions and screen over 9.3 million clinical risks. 
Interoperability by design. Information collected from patients can be stored as part of their patient record via integration into your Patient Management System (PMS) or Electronic Medical Record (EMR).
Meets all Australian and New Zealand privacy & security requirements.
HIPAA Compliant for US providers.
Patient identity verified through 2-factor authentication.
Patient opt-in consent at registration to share information with healthcare team.
All information stored onshore.
Adheres to strict security standards with all data encrypted in transit and at rest.
Digitise your patient pathways with Personify Care

Download Our Privacy & Security Guide