Patient Discharge Pathways
Screen patients early to prepare adequate carer support and rehabilitation plans when they go home.
Easily combat patient confusion post-surgery with clear and timely tasks and information that

keeps patients connected to care, throughout their recovery phase, to reduce readmissions and complications.
Prevent readmissions with early detection of complications
Know patient discharge needs, prior to admission
Reduce clinical admin while enhancing recovery programs
Collect post-op outcomes and escalate required care
We're helping healthcare teams improve patient flow, without impacting quality of care
Prescreen 24-hour post-op calls
Enhance the post-discharge experience
Instantly flag patients needing support
Improve discharge planning and visibility of complications
Make better use of clinical and administrative resources with smooth patient discharge journeys. Gain visibility into post-discharge risks earlier to prevent readmissions.
Without additional resources, clinical teams can easily scale individualised pathways that are highly configureable based on patient data, clinical workflows, specialty areas, locations, and more.
Improve patient flow and gain visibility into discharge risks prior to admission
Avoid unnecessary disruptions and delays to patient discharge
Trigger advance discharge planning and reminders for patients - from arranging someone to pick them up, to arranging care when they arrive home.
Learn more about Day Patient Pathways
Target care to the patients that need it most
Enhance nurse and patient interactions by streamlining post-op follow-ups by using our patient pathway to rapidly pre-screen patients.
Your staff will have up-to-date information prior to follow-up appointments – enabling them to prioritise their time to deliver more high value care and increase the reach of existing evidence-based re-admission prevention programs.
Reduce post-op calls times by automatically identifying risks prior to follow-up appointments
Prompt patients to provide pictures and videos of their wounds to prevent re-admissions
Schedule digital check-ins to prevent readmissions - include prompts for photos or videos of wounds during weekly remote followups
Personalised digital patient education and rehabilitation support
Studies show patients recall less than 25% of information received by their clinicians.
Improve their recovery by sharing relevant information to a patient's procedure, at the point in time of their recovery.
Patients can automatically receive relevant post-discharge instructions and reminders
Supports staff workflows on the day of discharge; from digitising handouts, care instructions, writing down medication information, rehabilitation plans,and more
Timely information is accessible via the web based app - no more lost paper handouts or forgotten instructions
Book a demonstration to learn more about Post-Discharge Pathways
"It's now much easier to manage patients. Personify Care has brought efficiencies to the program such as the speed in which nurses can register patients and the ability to quickly see which patients need additional care."
– Simone Scales, ST JOHN OF GOD HEALTH CARE
Extend your patient discharge pathways to include PREMs and PROMs collection.
Start by converting your existing discharge protocols, forms and phone calls into a smooth digital experience
Free-up hospital bed capacity and direct care to the patients that need it most
Your team now has the scope to implement value-based healthcare initiatives
Send patients education materials automatically - triggered in accordance with clinical guidelines controlled by the health service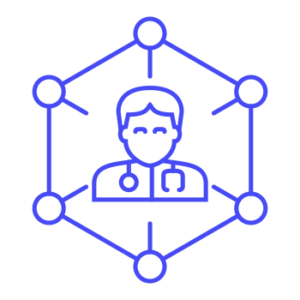 For all team sizes, across public and private hospitals and clinics – from 250 to 25,000 patients per month.
We're here to help healthcare teams reduce unnecessary admin & phone calls.
Our focus is on helping you connect patients to the best possible care and enabling staff to do what they do best – care for their patients.
Connect to your existing patient management or EMR systems
Data collected using the Personify Care platform can be integrated with hospital EMRs and practice management software using HL7 standards.
Patient assessments can also be printed for inclusion in their paper record – in the identical format to your existing forms.
Pathway not listed? No worries!
We're actively working with many Research teams to bring evidence-based pathways off the shelf and into the real-world. From antenatal parental pathways to cancer preventative care, we're seeking partners. Get in touch to learn more.
Digitise your patient pathways with Personify Care
Download Discharge Fact Sheet